Featured Property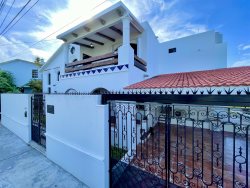 Villa Montecito a comfortable 5-bedroom home in the heart of Cozumel
Guest Reviews
"It doesn't get much better than this!" This is the second year in a row we have spent our vacation at Villa Martini. This is the perf...
"Modern home, full of amenities" My husband and I have been coming to Villa Martini for the last 4 years...we love it! The service tha...
"Amazing spacious clean place You will be Spoiled here This was a new built home, very modern, very clean, wonderful view, this prope...
View More Reviews
Available Properties
Loading Available Properties
Flexible Dates? View other Properties close to your Date Range.
Available
Unavailable
Check-in
Check-out
Not finding what you're looking for?